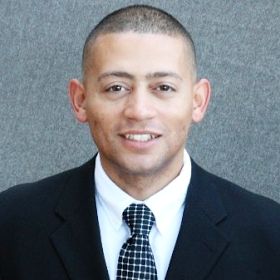 Juan Rivera
I'm a Full Stack Software Engineer specializing in Web Applications. I'm also an Army Veteran with a strong background in business development, marketing, adult learning, and communication.
I started JuanCodeWebSolutions with one simple mission: To integrate my experience into a web solution that's right for your small business.
I'm known for building beautiful user interfaces, my collaborative mindset, and problem solving skills. At the moment, I'm the lead web engineer for two enterprise level projects.
One of those projects is MilServ's official company web page. I built the site from concept to deployment. Built with the MERN tech stack, the site features an applicant tracking system for talent management and a multi-user communication platform for company blogs and press releases.
The other project is with Ninkatek, A B2B software platforms, services, and support company for alcohol brewers, distillers, and vintners. With Ninkatek, I'm the lead web development engineer and technical advisor for an upcoming "First To Know" campaign which is projected to market across the US.